BOC - Teesport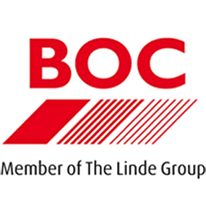 The BOC Group plc was the official name of the multinational industrial gas and British based company more commonly known as BOC, and now a part of the Linde Group. The Process Gas Solutions (PGS) line of business, supplying large product volumes by pipeline, on-site generation or cryogenic tanker.
Working in partnership
rak has provided the PGS (Air Separation / Tonnage) part of the business with an independent inspection service since 2007, across the UK. This includes inspection support by the way of plant inspection engineers, EEMUA qualified inspection engineers, piping inspectors, lifting gear inspectors and NDT services providing PSSR, COMAH, EEMUA and LOLER compliant inspections of their assets. We also provide technical consultancy in support of activities such as civil and structural design/surveys of structures and general fitness for purpose studies.
---