Tradebe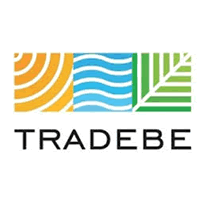 TRADEBE is an international leader in waste reclamation and recycling solutions managing more than two million tons of waste annually, recycling 60% of that waste. Providing environmental services since 1983 through the treatment, recovery and recycling of waste. Serving various markets including industrial, manufacturing, petrochemical, pharmaceutical, oil & gas and more. Waste management leader in Europe, the United States; and one of the largest global companies in the environmental sector. Managing 60 fixed plants in Europe, (Spain, UK and France) & the United States; with close to 2.000 employees worldwide.
Working in partnership
rak has supported the Solvent Recycling part of the business across the UK with an independent inspection service since 2014. We provide plant inspection engineers, EEMUA qualified inspection engineers, piping inspectors and NDT services delivering COMAH and EEMUA compliant inspections of their assets. rak also provides civil and structural design/surveys of structures and general fitness for purpose studies.
---